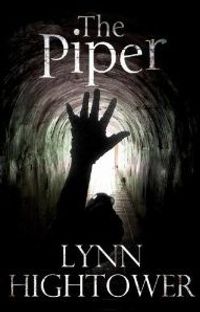 BACK
THE PIPER
They call us, you know, the dead do... They call to tell us they love us, to tell us they're okay. And sometimes they call us to warn.
Olivia James receives a call one morning, and she recognizes her brother's voice. But there's a problem: her brother has been dead for weeks. The mysterious voice on the line tells her "I had to pay the piper. You have to know it's been taken care of." Unsettled by this unidentified call, Olivia can only put aside her worries, because she and her daughter are moving back to Olivia's childhood home-- the place where her brother has just died. Olivia loves this old house and its wild gardens, and she has long wished to live there. But her young daughter, Teddy, seems spooked and starts acting erratically. When Teddy reports to her mother that she is visited by a menacing ghost, is this merely a child's call for attention-or is the family home truly haunted? When another tragic death happens at the house and her child disappears, Olivia is spurred into action, rallying those she can trust and determined to rescue Teddy at any cost. The house has caused too many lost lives, and the deaths will not stop until Olivia confronts the paranormal forces that have cursed her family.
Available rights (50)
Albanian (World) Albanian (World) Arabic (World) Belarusian (World) Bosnian (World) Brazilian Portuguese (World) Bulgarian (World) Catalan (World) Chinese (World) Chinese simplified (World) Chinese traditional (World) Croatian (World) Czech (World) Danish (World) Dutch (World) English (World) Estonian (World) Finnish (World) French (World) French (World) Georgian (World) German (World) Greek (World) Hebrew (World) Hungarian (World) Icelandic (World) Italian (World) Japanese (World) Korean (World) Latvian (World) Lithuanian (World) Lithuanian (World) Macedonian (World) Norwegian (World) Persian (World) Polish (World) Portuguese (World) Romanian (World) Russian (World) Serbian (World) Serbo-Croatian (World) Slovak (World) Slovenian (World) Spanish (World) Swedish (World) Thai (World) Turkish (World) Ukrainian (World) Ukrainian (World) Vietnamese (World)
Interested?
Just go to rightsdesk to get further informations Rightsdesk - The platform for licensing translation rights.
It´s free and you will find more than 25 thousand titles there!
You can leave a note for Stefanie Diaz
Similar titles