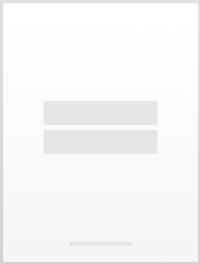 BACK
Eco-Socialism For Now and the Future
Practical Utopias and Rational Action
* Argues capitalism cannot make the changes necessary to revitalize the earth and life it supports * Proposes solutions to the problems of social justice and ecology * Supports eco-socialism to combat apocalyptic visions of the future
It is increasingly apparent that capitalism cannot stave off the truly frightening ecological disasters that threaten the future of life on earth. Is it an accident that the strongest and most capitalist economic force in the world, the US, is also that force that is most prone to the denial of the enormous dangers of global warming? While capitalism is a global force, it is not supported by the majority of the world, and much more thought and action is needed to integrate and globalize movements against oppression, injustice and ecological destruction.
While changes at a local level are important and more feasible in our current world, ultimately changes at a global level may have greater long-term importance, and we need to greatly expand theorizations and mobilizations in this direction now. Robert Albritton proposes 'practical utopias' as a process of thinking by which short-term changes tend in the direction of desirable changes in the long term.
Available rights (62)
Afrikaans (World) Albanian (World) Arabic (World) Armenian (World) Belarusian (World) Bengali (World) Bosnian (World) Bulgarian (World) Burmese (World) Catalan (World) Chinese (World) Chinese simplified (World) Chinese traditional (World) Croatian (World) Czech (World) Danish (World) Dutch (World) English (World) Estonian (World) Finnish (World) Flemish (World) French (World) German (World) Greek (World) Hebrew (World) Hindi (World) Hungarian (World) Icelandic (World) Indonesian (World) Italian (World) Japanese (World) Kashmiri (World) Khmer (World) Korean (World) Lao (World) Lithuanian (World) Macedonian (World) Malay (World) Mongolian (World) Multiple Languages (World) Nepali (World) Norwegian (World) Pashto (World) Persian (World) Polish (World) Portuguese (World) Romanian (World) Russian (World) Serbian (World) Serbo-Croatian (World) Slovak (World) Slovenian (World) Somali (World) Spanish (World) Swedish (World) Syriac (World) Thai (World) Tibetan (World) Turkish (World) Turkmen (World) Ukrainian (World) Vietnamese (World)
Interested?
Just go to rightsdesk to get further informations Rightsdesk - The platform for licensing translation rights.
It´s free and you will find more than 25 thousand titles there!
You can leave a note for Springer Nature
Similar titles